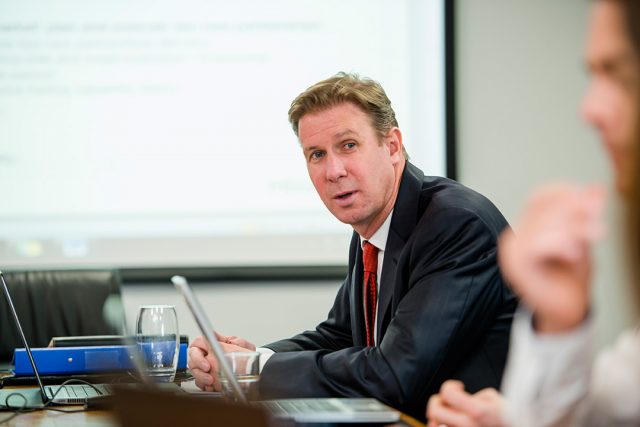 Adrian Plevin
Senior VP Strategy, Sales and Marketing
Adrian shares the team's obsession in meeting your requirements.
Adrian is responsible for Meggitt's global aftermarket sales team across our three core regions in the Americas, EMEA and Asia, driving growth and ensuring we are well aligned to our market and customer requirements. He has been with Meggitt for over 19 years, working across most Meggitt businesses – more recently he built Meggitt's Asia aftermarket capability in Singapore over six years, spearheading the deployment of the Meggitt Production Systems to implement the strong service and performance culture required by you. Today that facility remains Meggitt's highest performing operation.
Adrian holds a Bachelor of Science from University of South Wales.